Ulstein has unveiled its HX122 offshore installation vessel design, which will feature an 8,000-tonne lifting capacity crane to cope with the increasing size of offshore wind energy components.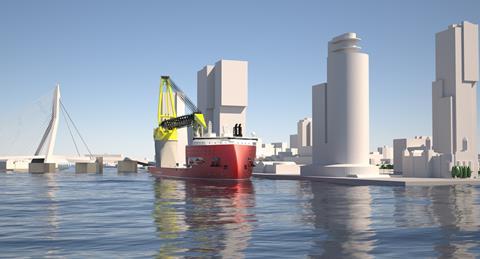 New foundation installation tonnage is quickly needed, but as stated by Clarksons Platou Securities at the 2022 Offshore Wind Journal Conference, this part of the market is "the most under-ordered segment in offshore wind".
Nick Wessels, marketing and sales manager at Ulstein Design & Solutions, said: "We identified and addressed that issue already some years ago. Based on extensive market studies we developed what we believe is the most efficient solution for the industry."
The HX122 has an overall length of 230 m, a beam of 62.6 m. and a 10,000 sq m open deck capable of supporting 15-30 tonnes per sq m.