United Wind Logistics' (UWL) second newbuild deck carrier – the 10,000 dwt BraveWind – has been launched.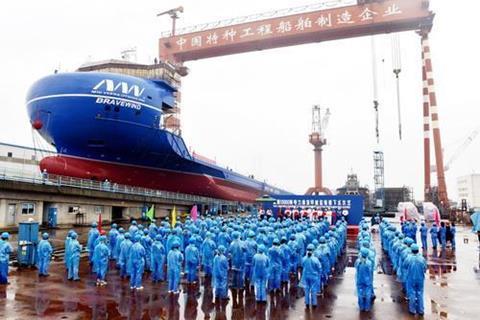 BraveWind, which comes equipped with electric propulsion systems, was launched on June 15 from the port of Zhenjiang in China.
The first of the two eco-friendly vessels for UWL – BoldWind – was received in May 2020 as HLPFI reported here.