Volga-Dnepr Airlines and Leipzig/Halle Airport have signed a memorandum of understanding (MoU) with the aim to set up an emergency logistics/humanitarian hub at the German airport.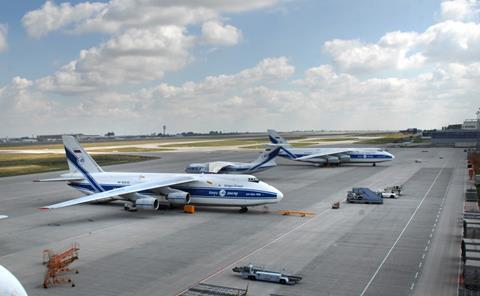 Both parties have agreed to strengthen their services in the humanitarian sector, and will jointly promote the airport as a hub for emergency logistics through specialised educational workshops. The companies will also streamline cooperation with international non-governmental organisations, international intergovernmental organisations of Germany, major equipment manufacturers, freight forwarders and other stakeholders from the sector.
Tatyana Arslanova, executive operating officer of Volga-Dnepr Group, said: "By setting up the humanitarian hub in Leipzig/Halle we are focusing on quality enhancement of the services for the sector and upscaling our capabilities." She added that the companies will aim for disruption-free cargo transportations to deliver essential commodities, medical supplies, sophisticated equipment or pharmaceutical products.