Volga-Dnepr Group has signed a memorandum of understanding (MoU) with Singapore Space & Technology Ltd (SSTL) to support Singapore and the Southeast Asia region in the aerospace sector.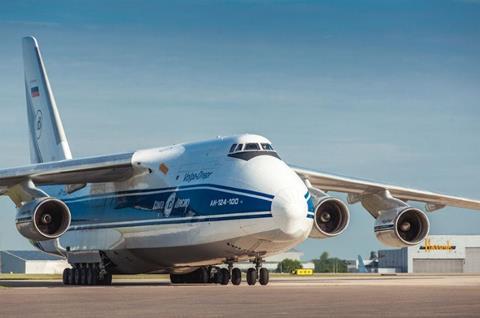 The agreement was officially signed during the Global Space and Technology Convention (GSTC) 2022 held in Singapore at the beginning of February.
As part of the MoU, Volga-Dnepr will offer its integrated logistics services to support SSTL's network of space companies for the launch of their satellites, while SSTL will create more awareness of the group's services in the Singapore aerospace market.
Specifically, Volga-Dnepr will provide transportation and charter services for satellites, from manufacturing and assembly sites to required end destinations, covering, if required, design solution, first/last mile, terminal handling, customers clearance, to name a few.
Oleg Novikov, development director, Southeast Asia of Volga-Dnepr Group, said: "Within our group, we strongly believe in partnerships that broaden capabilities and open new opportunities not only for two companies but also for the whole sector. The aerospace sector has been demonstrating positive dynamics amid the active development of satellites' launch programmes, ramped up by IoT (internet of things) penetration across various industries, mobile network spread, including 5G, and other forward-thinking projects. We are happy to be part of this challenging environment and spin aerospace logistics across the globe in the interest of our partners and customers."
According to Jonathan Hung, executive chairman of SSTL, an example of future collaboration has already been demonstrated during January, when one of Volga-Dnepr Airlines' Ilyushin Il-76 carried a synthetic aperture radar (SAR) satellite owned by Japan-based Synspective – a portfolio company of SSTL's space accelerator programme.
"The freighter landed at Auckland International Airport, where the satellite is destined to be launched into orbit by New Zealand-founded space company Rocket Lab. This is a clear example of what SSTL and Volga-Dnepr Group can achieve together to support the aerospace industry," said Hung.