Volga-Dnepr Group has signed a strategic partnership agreement with the Government of the Republic of Tatarstan in Russia with the aim of developing the cargo sector at Kazan International Airport.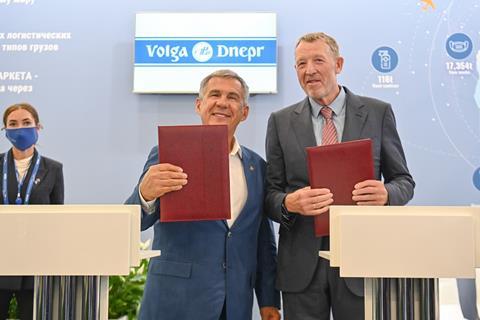 Kazan will function as one of the Russian airports for the group's transit and commercial flights. This includes the services of Volga-Dnepr Airlines, AirBridgeCargo Airlines and ATRAN Airlines.
Volga-Dnepr said that the joint efforts of both parties will strengthen Kazan airport's cargo infrastructure and its cargo handling capabilities.
The partnership aims to create a competitive landscape for potential customers and providers of logistics services, including for special types of cargo such as pharmaceutical and e-commerce products. The cooperation will also see projects for recruitment of qualified aviation personnel and special training programmes.