Royal Wagenborg's second EasyMax multipurpose vessel has embarked on its maiden voyage under the name Máxima.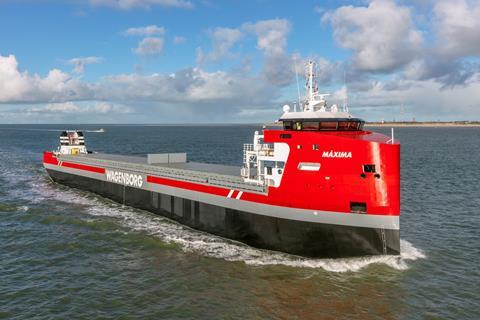 The ship left its homeport of Delfzijl in the Netherlands destined for Antwerp, Belgium.
Wagenborg had hoped to hold a christening ceremony for the newbuild at the Delfsail 2021 event, which has been postponed due to Covid-19.
Wagenborg said: "The intention is to still perform the christening ceremony of the Máxima during the Wagenborg event during DelfSail…The timing of this event will be chosen in such a way that our domestic and foreign guests can fully witness it."