SCA has renewed its contract with Wagenborg Shipping for the provision of shipping services for wood, pulp and paper from the Baltic to the US East Coast and multiple destinations in the Mediterranean.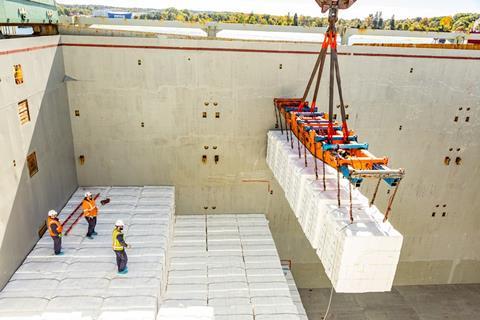 The geared A-type and T-type vessels will continue the transatlantic paper trade, whiles the gearless tonnage (up to 14,000 dwt) will service the trade to southern Europe and North Africa. Bengt Meuller, managing director for Wagenborg Shipping in Sweden, said: "The challenge of transporting SCA's forestry-based cargoes is largely in the massive volumes and the amount of space required. Our extensive fleet is therefore an excellent match."
Meanwhile, Wagenborg's multipurpose ship IJzerborg has shipped silos from the port of Antwerp, Belgium, to the Fininsh gulf.
The 12,000 dwt vessel has 1,530 sq m of deck space and two 80-tonne capacity deck cranes.