Royal Wagenborg has expanded its multipurpose services to include ports in West Africa.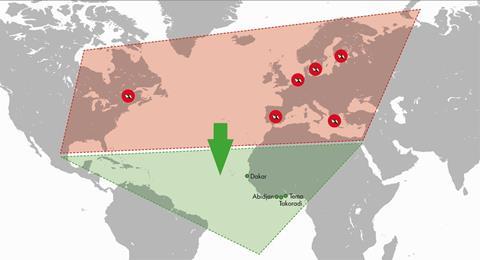 The added destinations will focus on the area from Senegal up to Cameroon, excluding Nigeria for safety reasons, said Wagenborg. Main ports in the area include Dakar (Senegal), Abidjan (Ivory Coast), Tema (Ghana) and Takoradi (Ghana).
Wagenborg said that its geared fleet will be an added value in this region, as port facilities often lack sufficient crane capacity.
The company's fleet consists of approximately 170 vessels, capable of transporting forestry and steel products, project cargo and bulk shipments.