Jumbo Kinetic has delivered three fully-assembled shipyard cranes from Qingdao in China to three different Fincantieri shipyards in Italy.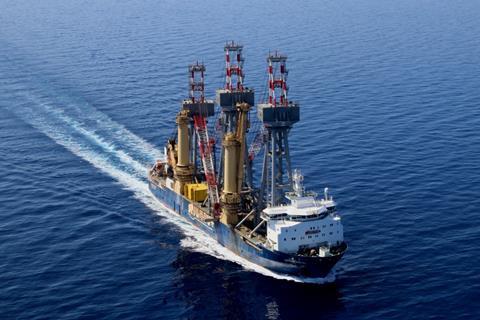 The Jumbo-SAL-Alliance devised a specialised transport solution whereby the shipyard cranes, manufactured by Haixi Heavy Machinery Company, were transported fully erected.
The largest two cranes measured 137 m tall during loading (with boom raised fully) and 81 m high during transport.
Otto Savenije, Jumbo senior project engineer, said: "These cranes were particularly narrow; one of them was only 9 m wide at its base. Therefore, stability of the cranes was critical during the lift. We added 100 tonnes of ballast to the base of one of the cranes to increase stability during the lift and the voyage.
"We lifted the first and second cranes one by one to the middle of the ship, driving them aft and forward on temporary rails that we built at two different heights. The third crane stayed in the middle of the ship," he explained.
Jeroen Herders, Jumbo's vessel manager, explained that the dimensions of the cargo impacted the route taken: "The cranes were too high to pass under the Mubarak Bridge in the Suez Canal. So, we had to go round the Cape [of Good Hope], have a bunker stop in Durban, and then going up the west coast of Africa to the Mediterranean."
Jumbo Kinetic then called at the port of Trieste, the port of Sestri, and La Spezia to deliver the cranes on behalf of LiHua Logistics Company.