Rope and Sling Specialists (RSS) has been named a UK distributor of Verton's under-the-jib equipment and load orientation products.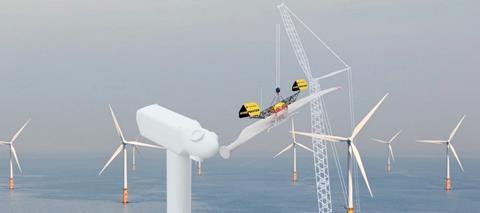 Verton develops remote-controlled load orientation system, eliminating the need for taglines, and removing the need for workers to be near moving or suspended loads. Products include: Everest 6, a 20-tonne load orienting spreader beam; Everest 30, a modular load orienting system for a broad range of working load limits; Windmaster, a load orientation device for wind turbine erection; and modular SpinPod technology that uses gyroscopes and sophisticated control systems that orientate suspended loads remotely.
Sean Maslen, sales director at RSS, said: "These products will complement our spreader beam fleet as they can be used in tandem with existing equipment. Load orientation means a lot to RSS; we are working with clients to create exclusion zones without taglines. Verton is unique as it is the only orientating beam to use gyroscopes. Wind energy is of special interest for stability and load positioning."
RSS already stocks the full catalogue of products from Crosby Group, which recently completed a significant investment in Australia-based Verton.