In cooperation with its local partner Kynde & Toft, Blue Water Shipping has opened an office in the port of Thyboron in Denmark.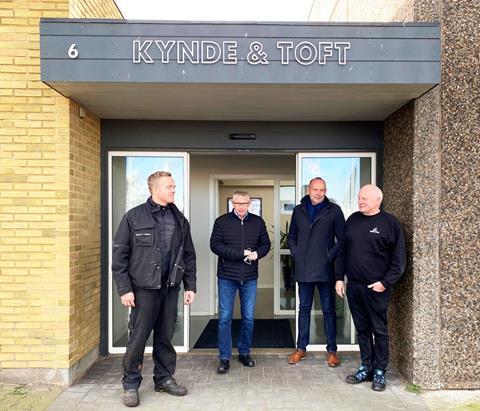 Blue Water, which has provided a range of port services in the region for several years, said it opened the office because it sees great future potential in the area.
"Having strong local partners is important for Blue Water – also in Thyboron. In this new cooperation, we complement each other brilliantly," explained Søren Stougaard, general manager and authorised shipbroker at Blue Water.
"Kynde & Toft has an extensive business and roots in the region, which we supplement with our comprehensive network and expertise. These factors enable us to provide additional services to existing clients, and we also wish to offer our service to new clients."
Kynde & Toft employs 72 people and is based in Thyboron at a 4,000 sq m area comprising workshops, warehouse and office facilities. The company is also co-owner of the Thyboron Floating Dock and has two mobile cranes at disposal.
Looking at some of the project opportunities on the horizon in the area, Blue Water noted the planned offshore wind farms Vesterhav Nord and Vesterhav Syd, as well as the world's first wind energy island in the North Sea. The company said: "The port infrastructure is developing by leaps and bounds. With the opening of excellent project quay facilities, Thyboron forms a fully equipped service base and installation port for offshore projects."