Dan-Gulf Shipping and Oslo Caribbean Carriers (OCC) have established a joint venture to expand their respective project cargo handling capabilities in the Americas.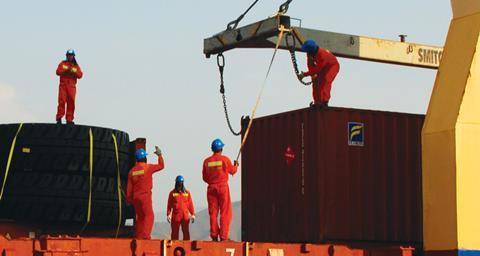 Niels Busse, founder of Dan-Gulf Shipping, stated: "With the already strong force of OCC tonnage in a segment which we are already very familiar with for over 27 years, joining forces with another healthy service minded company such as OCC and a seasoned crew, only made common sense. We are excited about this new journey.
"In combination with the Drummond mining contract we have been serving since 2004 for the biggest mining company in Colombia, we see great growth possibility with the mix of OCC contract cargoes as we move along," he added.
The two companies will focus on the US Gulf/US East Coast and Caribbean as well as North Coast South America/East Coast Central America trades.
Daniel Willard, chartering manager of OCC, said: "Dan-Gulf has been a well-known, reputable manager and commercial agent for Caytrans in the region since inception. Founder Niels Busse brings a wealth of knowledge and experience to the partnership. The venture will see OCC further expand its existing presence within the project cargo segment in the Caribbean and North Coast South America/East Coast Central America and service clients with superior hands-on service, frequency and flexibility of its Caribbean fleet."
OCC currently operates a fleet of 11 wholly owned modern multipurpose vessels with lifting capacity of up to 120 tonnes. Chartered tonnage can be brought in to suit clients' needs.
Furthermore, Colfletar has been nominated as commercial agents for the OCC service in Colombia.