UK-headquartered Osprey Group has been contracted to deliver all the oversized equipment needed for the next phase of construction at EDF Energy's Hinkley Point C nuclear power station in Somerset.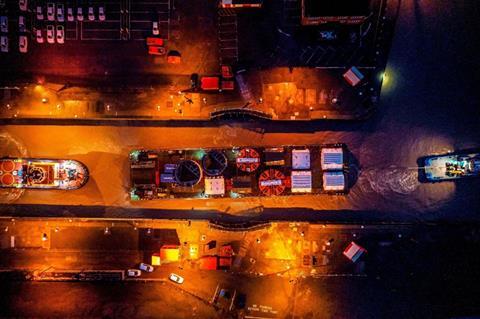 Osprey will call upon its expertise in both marine and heavy land transport to provide centralised logistics management for the project. The company will be a Tier 1 supplier and will liaise with other contractors to deliver and install critical equipment – including steam generators, turbines and nuclear reactors – on tight schedules. The contract will see Osprey transport the largest pieces of equipment for the project, including critical one-off pieces.
Osprey's working model is the result of close collaboration with the Hinkley Point C team over the past several years. By drawing on experience from other sectors and being involved in the planning, the team at Osprey created an approach to construction logistics that it said "will make life easier not just for key project teams at Hinkley Point C, but also their suppliers, and potentially for other projects of this scale too, such as Sizewell C".
The equipment, manufactured around the globe, will be delivered by water to Avonmouth. From there, cargoes will be delivered to the project site in line with the construction schedules.
Each consignment will be received directly from a delivery vessel before onward transport to the Hinkley Point C terminal, which the company said will cut down on road use, disruption, and emissions.
John O'Connor, commercial director at Osprey, said: "Normally, critical assets are called forward by the construction director, and multiple contractors complete the delivery. It is an enormous task to perform this to the tightest of schedules, with so many contractors and interlocking phases of construction. You need a detailed plan and the right specialist heavy logistics' resources – all applied intelligently with a best for project, one team mindset… Our job is to provide safe, flexible and reliable service every time. It is an exciting time for Osprey and we look forward to supporting EDF and all Tier 1 contract partners in delivering success together."
He added: "All in all, over GBP1 billion (USD1.4 billion) of essential, critical assets will move through this operation over the coming years…
"As the centralised logistics provider, we will be taking the pressure off for some of Hinkley Point C's own logistics teams too – and it's an innovation legacy for the region, as we often work with local sub-contractors."