PSA Breakbulk and Felbermayr will jointly operate the 15-ha site beside Churchill Dock South at the port of Antwerp.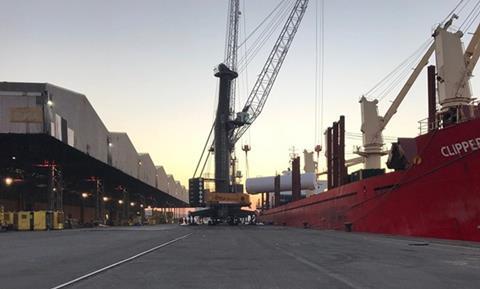 PSA Breakbulk secured the concession after the port launched a tender at the end of last year, requesting breakbulk activities.
Dennis Verbeeck, general manager PSA Breakbulk, said: "In addition to the focus on steel, we will work out a project cargo ecosystem together with Felbermayr (now a shareholder of PSA Breakbulk) with a logistics hub and one-stop-shop for large-scale project cargo. The planned crane with a lifting capacity of 750 tonnes will contribute to the realisation of the project."
The port authority added that with PSA Breakbulk and Felbermayr, it has consolidated Churchill Dock's position as one of the most important sites for breakbulk in Antwerp.
Jacques Vandermeiren, ceo at the port of Antwerp, said: "The joint project by these two firms (PSA Breakbulk and Felbermayr Holding), has been founded on concrete commitments, which are fully aligned with the intended concession objective. Breakbulk generates a high added value in our port's portfolio, so it's crucial that we continue to highlight these goods."