Rhenus Group is taking over the Croatian logistics company Log Adria as it aims to boost its services in the Balkans region via the ports of Rijeka and Ploče.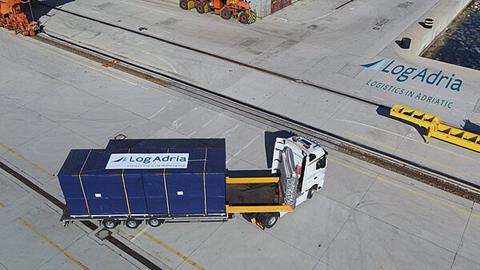 Rhenus said that it is hoping to become more involved in the region, particularly for freight forwarding, transport chains and other services. Thanks to the takeover, Rhenus now has its own business sites in Croatia, complementing its presence in Romania, Bulgaria, Slovenia and Serbia.
"Log Adria is particularly making available its regional and product expertise for our company. Rhenus will link this long-standing knowledge about customers and business partners locally with its own global network, which is being sensibly enhanced by this acquisition," said Patrick Schäffer, speaker of the executive board at Rhenus Commodity Logistics.
Log Adria, which was founded in 2014, offers sea cargo and freight forwarding services at its headquarters in the Croatian port town of Rijeka. It also has an ocean freight branch in Ploče in the south of the country as well as airfreight sites in the capital, Zagreb, and in Belgrade in Serbia.