The USA's Export-Import Bank (Ex-Im Bank) signed a memorandum of understanding (MoU) with the government of Guyana to explore options for utilising Ex-Im financing to support the sale of US exports to Guyana for government projects totalling up to USD2 billion.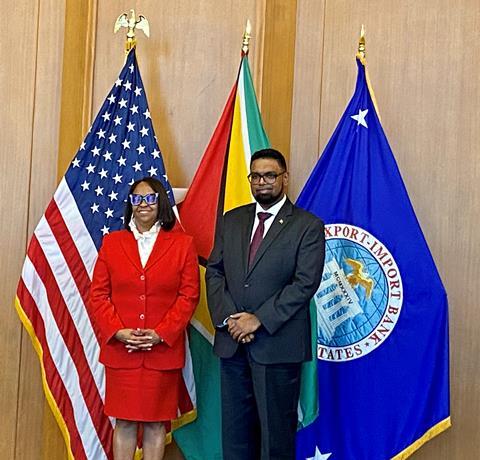 Finance could include direct loans, loan guarantees, and insurance products, and would cover infrastructure (including roads and bridges); energy (renewable energy and emission reduction); telecommunications; water treatment and sanitation (including technologies and infrastructure); as well as agriculture.
This MoU follows US President Joe Biden's launch of the Partnership for Global Infrastructure and Investment (PGII) programme. PGII will mobilise USD200 billion from the USA over the next five years to promote infrastructure development in low- and middle-income countries.
Guyana's President, Mohamed Irfaan Ali, said: "In this development phase of our country, we want to see greater US participation, not only from the government, but from the private sector. One of the inhibitive factors has always been the ease of access to financing and the barriers to financing. This MoU is the single most important signature not only for Guyana, but for the region. The USA, through the Ex-Im Bank, is serious about its commitment to the CARICOM region."