Lifting and orientation technology provider Verton has partnered with precast company DAL-LAGO for the distribution of its equipment throughout India and the Gulf Cooperation Council (GCC) region.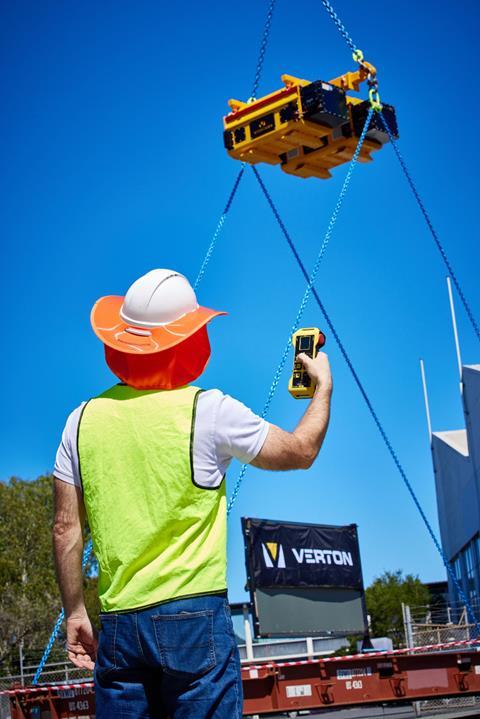 Verton's range of under-the-jib equipment and lifting solutions use gyroscopes and sophisticated control systems that remove the need for personnel near or under loads.
The partnership will see DAL-LAGO offer Verton's solutions across a wide range of industries in India and the GCC, including oil and gas, infrastructure, construction, renewables, and offshore and onshore mining.
Trevor Bourne, managing director of Verton, said: "The reach that our technology will now have thanks to DAL-LAGO is exciting, as the safety benefits they deliver are sorely needed in the construction industry."
He continued: "Plus, from a productivity and efficiency perspective, the load arrives at the destination in the right orientation due to the control system onboard our equipment while controlling the load via our remote control, even in the event of sudden wind gusts. Coupled with our smart tech that captures and analyses lifting operation data to identify opportunities for improvement, our solutions are designed to make lifting operations better for everyone."
Liyakat Ali Syed, DAL-LAGO director and head of international market operations in Australia, India and the GCC, added: "Our precast construction industry will hugely benefit from Verton equipment as it allows faster erection of panels without worrying about the safety of workers onsite."