Ainscough Crane Hire has bolstered its training programme with the addition of three courses for crane professionals.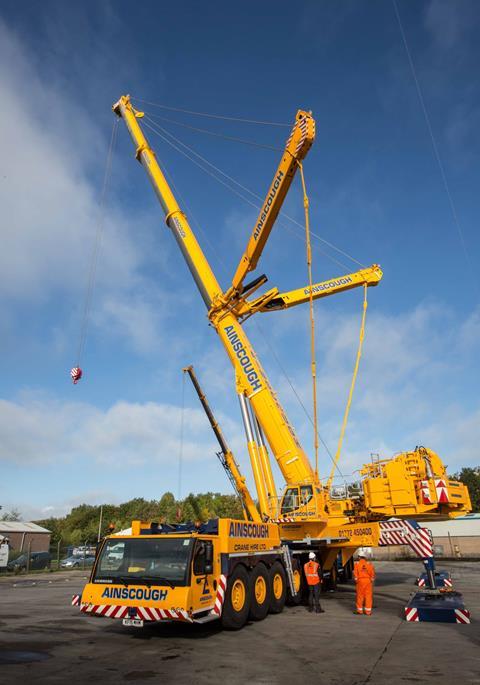 The company's training programme now includes an A40 slinger/signaller CPCS course; A60 mobile crane course; and the A62 crane/lifting operations supervisors course.
The courses will take place at Ainscough's training facility in Dundee, Scotland. Candidates will gain the CPCS trained operator card (red card) on passing the technical test at the end of the course.
HLPFI reported in July that the Construction Industry Training Board (CITB) had accredited Ainscough Crane Hire's online training course for the construction and infrastructure sectors. That programme includes digital and live training split into a range of areas including codes of practice, safe systems of work, and all aspects of crane documentation for BS7121. It enables candidates to become qualified as an appointed person.
Jim Fleming, Ainscough Crane Hire's QHSE training manager, said: "2020 has been an unprecedented period for many reasons, and at Ainscough, we are determined to ensure there remains a strong pipeline of skilled and qualified professionals that are able to ensure that lifting operations on sites across the country remain as safe as possible. That is why we have invested in our training operation this summer, for the benefit both of individuals looking to develop their careers and to ensure safety standards within the industry remain high.
"This requires adaptation and innovation. At the start of the year, I did not envisage recording audio for an online Appointed Person course at home, but those recordings now form part of a training programme that is being accessed all over the country, enabling people to complete it in a safe environment."