Spanish crane and heavy lift company Eurogrúas 2000 has taken delivery of a Liebherr LR 1700-1.0 crawler crane.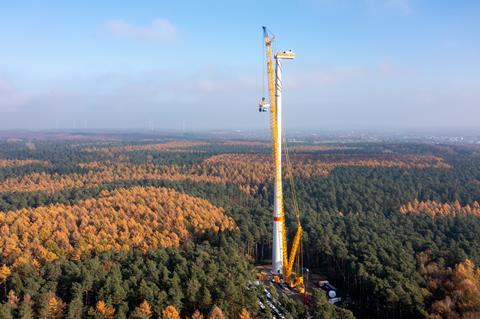 The 700-tonne crane replaces a 600-tonne crawler crane that the company mainly used in the wind energy sector.
Javier Sato, partner of Eurogrúas 2000, said that "the machine fits perfectly with the requirements of this market in terms of the weight and height of the current wind turbines".
He added: "The LR 1700-1.0 is the ideal addition to our machine fleet. We have smaller narrow track cranes that are very well suited for certain types of wind power projects. As a larger model, we operate the Liebherr LR 1800-1.0 crawler crane. We needed a crane to fill the gap between 600- and 800-tonne cranes."