Germany-headquartered Fricke-Schmidbauer Schwerlast has taken delivery of a Tadano ATF-220-5.1 mobile crane.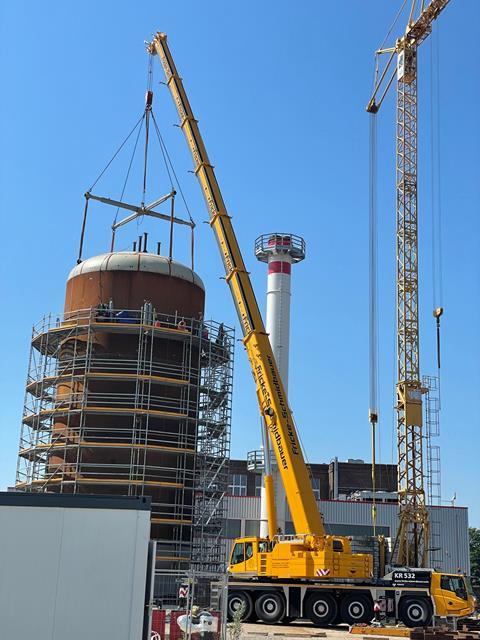 Fricke-Schmidbauer Schwerlast ordered the crane as it expands its fleet at a recently opened branch in Hamburg, Tadano said.
The company ordered the ATF-220-5.1 complete with a hydraulically offsetable, 18 m-long boom extension. In combination with the 68-m main boom and a variety of variable counterweight configurations and asymmetrical outrigger base, the crane covers a wide range of lifting capacity and applications, according to the crane manufacturer.
Mitja Schimek, technical managing director at Fricke-Schmidbauer, said: "We bought the crane for Hamburg, which is an industrial metropolitan region with a huge demand for short-term assignments, often in confined spaces. With this in mind, we knew we needed a compact, high-speed crane, and so the Tadano 220-tonne ticks all the boxes."
The ATF-220-5.1 has already successfully completed its first task in Hamburg – lifting a boiler cover into place at a district heating power plant. The cover weighed 32 tonnes and had to be lifted at a radius of 15 m.