Germany-based crane contractor K&W Autokrane has ordered three Liebherr mobile cranes – an LTM 1160-5.2, LTM 1110-5.1 and LTM 1055-3.2.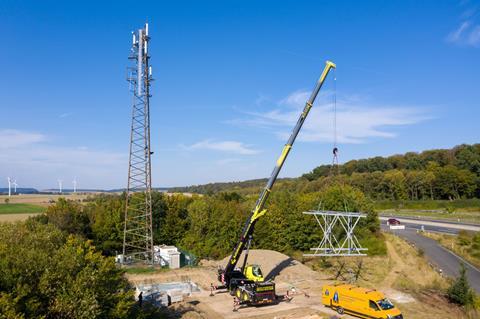 The LTM 1160-5.2 will be delivered from the crane manufacturer's factory in Ehingen to K&W in August. The five-axle model has a lifting capacity of up to 180 tonnes. The two additional cranes will be delivered later this year.
Christoph Klein, joint managing director at K&W, explained that it was Liebherr's VarioBase system which determined the purchase decision. This system allows each outrigger to be extended to a different length, which is particularly useful inside industrial buildings, Liebherr explained.