Mammoet has installed a 1,200-tonne bridge for its client in Reims, France.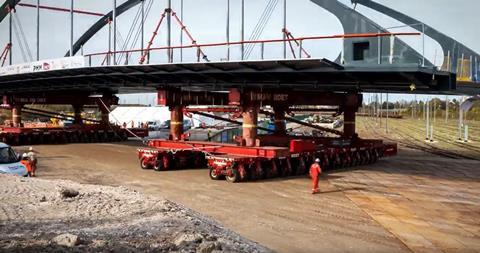 Mammoet utilised its Mega Jack system to jack the bridge up to a height of 5 m. After that, the company used its SPMTs to transport the bridge to its final position.
As the bridge had to be installed above a railway, the project was executed during the weekend to avoid disruption to traffic, said Mammoet.
The bridge will connect the city of Reims with the commune of Witry.