Italy-based crane rental company Massucco. T has purchased three Manitowoc Grove GRT655L rough-terrain cranes.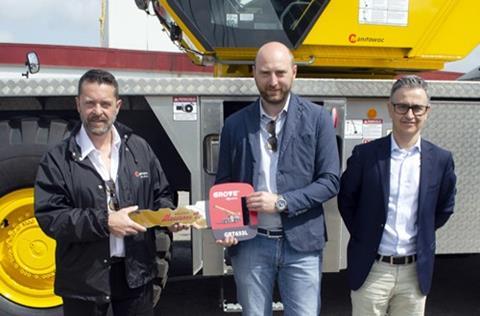 The cranes have a lifting capacity of 60 tonnes and a 43 m-long boom extension.
"Our fleet is more versatile, allowing us to further extend our offering and cover a wider range of applications, from assembling prefabricated buildings to maintenance and process work in industrial plants," said Roberto Borgogno, sales manager at Massucco T.