Tutt Bryant Heavy Lift & Shift (TBHLS) has utilised its Manitowoc MLC650 crawler crane to install 16 bridge beams at the Leach Highway and Welshpool Road Interchange in Western Australia.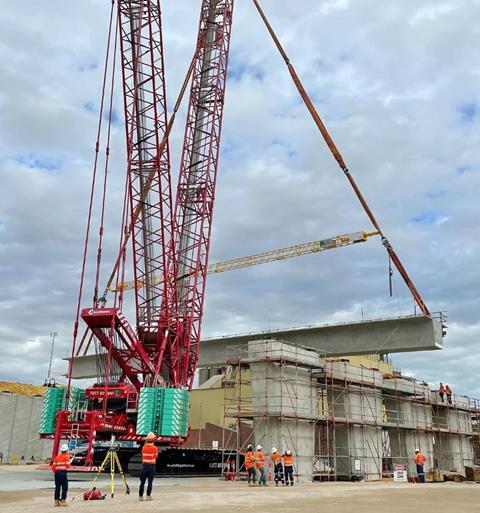 The MLC650 has a maximum load capacity of 650 tonnes. With Manitowoc's variable position counterweight (VPC-MAX), capacity can be increased to 700 tonnes.
On the jobsite, Tutt Bryant completed the work from two positions. Manitowoc said that this method not only saved the crane from having to relocate to more positions, which would necessitate more ground preparation work, but also meant the work was completed faster.
The beams were transported and installed in one weekend and completed three days ahead of schedule.