Chile-based equipment specialist MPM Rental has taken delivery of three Grove RT9130E-2 rough-terrain cranes.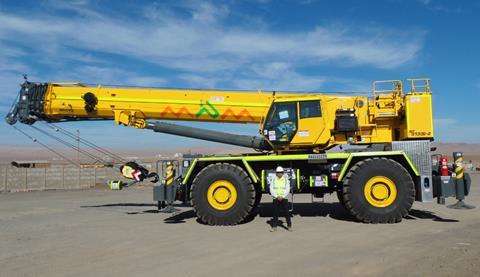 "We're a fan of the crane's impressive 120-tonne capacity and reach, and its bi-fold extension provides additional reach and versatility to get more jobs done," said Felipe Melo, equipment manager at MPM. "We also like the easy-to-understand manual, which is very helpful."
The RT9130E-2 also boasts an ergonomic and feature-laden cab, with 20-degree cab tilt and a high-output heating and air conditioning system, which maximises operator comfort, explained Manitowoc.
The cranes will be put to work at jobsites across Chile, with a particular focus on the construction of facilities and the lifting support of heavy loads for Chile's robust mining sector, Manitowoc said.