Schaften Cranes is purchasing 400 Scheuerle SPMT axle lines from TII Group as it expands is portfolio to include transport equipment.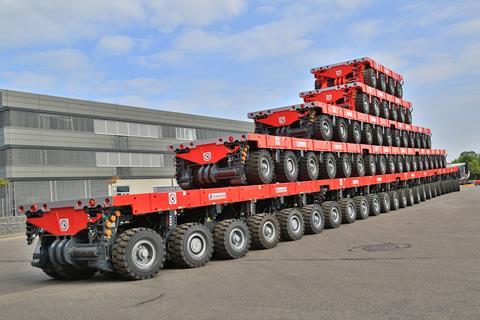 200 axle lines will be acquired this year, with another 200 purchased in 2023.
Previously, Schaften Cranes focused on the bare rental of cranes with capacities between 30 and 1,350 tonnes.