Singapore-based crane rental company Sin Heng Heavy Machinery has added a Manitowoc Grove GMK4100L-2 all-terrain crane to its fleet.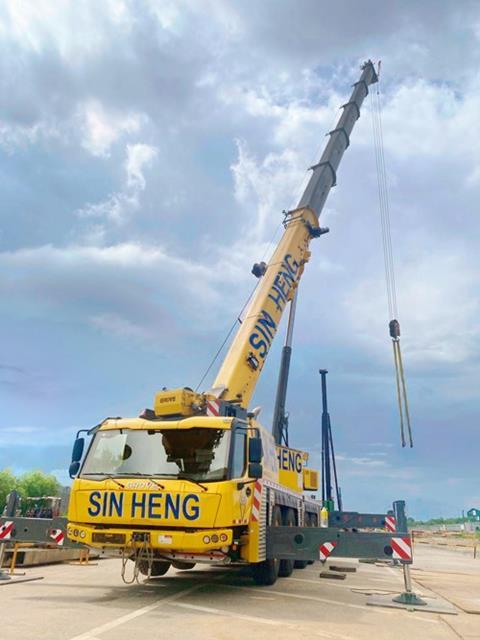 The four-axle model has a 100-tonne maximum load capacity, and a 60-m boom extension.
C.S. Tan, Sin Heng operations director, said: "We often work on jobsites where there are space constraints, so its small footprint speeds up access and setup in what could otherwise be very tricky conditions. And with its main boom giving a reach of 60 m, that's an added advantage when we're supporting the construction of tall buildings."
Sin Heng is expected to purchase more Grove cranes over the next few months, Manitowoc said.