In partnership with logistics service provider Peters & May, AAL Shipping has transported 38 private yachts on its vessel AAL Melbourne.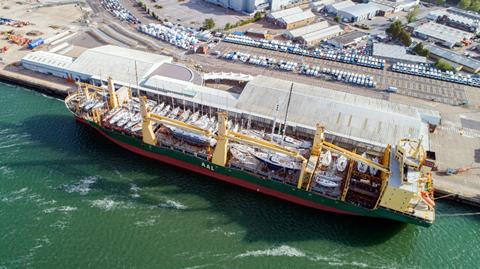 The yachts – the largest of which was 32 m long – were transported from Fort Lauderdale, Florida (USA) to Southampton (UK) and Antwerp (Belgium). The cargo covered an area of 2,500 m squared aboard the 31,000-dwt vessel.
Marc Willim, general manager of AAL's chartering department said: "38 yachts with an average length of 16 m on deck requires well-planned stowage engineering and lashing, a first-class crew and a very special ship."
He added: "At a time when the global shipping community is concerned about the ability of multipurpose carriers to deliver service and schedule integrity, this sailing examples AAL's own boosted frequency through the USA.
"In a boost to the region's shippers, in June we have multiple multipurpose vessels calling US West Coast, Gulf and East Coast ports and ready to serve market needs."
Dave Holley, ceo of Peters & May, added: "Moving this many yachts in one go is always full of challenges and we are very careful which carrier we choose for such a voyage."