AAL Shipping has supported the disassembly of Berth 2 at Hay Point Coal Terminal in Queensland and its subsequent shipment to Henderson, Western Australia, for disposal.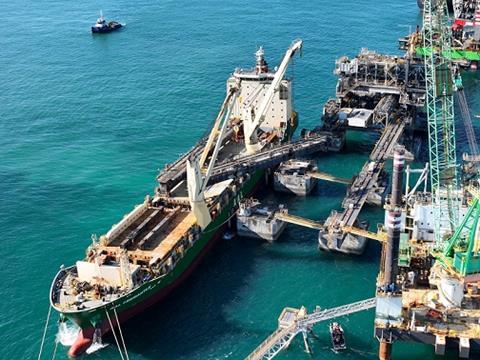 On behalf of Geodis Australia, AAL handled seven packages with a total weight of 1,412 tonnes. The shipment – with a volume of 8,929 cu m – was transported on a single sailing onboard AAL Fremantle.
Nicola Pacifico, head of transport engineering at AAL, explained: "All aspects of the loading operation were extensively evaluated and planned – starting with the mooring of the AAL Fremantle to the old berth itself where it was heavily exposed to wind, waves, current, tide, and vessel motion. These conditions needed to be factored into the lifting methodology along with load spreading and cargo sea fastening. Having multiple contractors and authorities working simultaneously required the development of complex risk assessments and mitigation, emergency procedures, and a coordination matrix to ensure that every stage was delivered to highest safety standards."
AAL sent a project engineer and cargo superintendent from Singapore to oversee the loading and stowage operation.