AAL Shipping (AAL) has transported wind turbine components from China to Brisbane, Australia, for the 180 MW Dulacca wind farm in Queensland.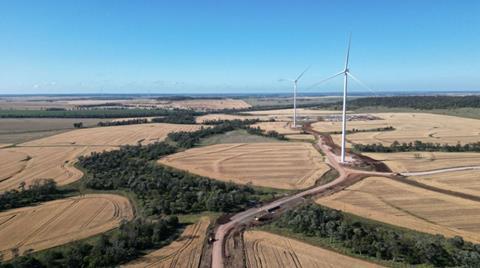 Between February and July 2022, AAL shipped 43 wind turbines, including the towers and blades manufactured by Vestas, along with transformers and electrical cables, amounting to a total of 375,000 freight tonnes of project cargo.
Andrew Mangan, chartering manager at AAL, said: "The shipments into Brisbane for Dulacca were loaded in several Chinese ports including Tianjin, Taicang and Yangzhou and we worked with multiple logistics companies in their execution, each with their own specific timeline and cargo requirements.
"We therefore utilised two different vessel classes on the project, our 'mega-size' 31,000 deadweight A-Class and the more compact 19,000 deadweight S-Class."
According to AAL, the Dulacca wind farm is said to have the tallest wind turbines in Australia, measuring roughly 250 m from base to tip.
Renewable energy developer RES Australia recently installed the last turbine for the wind farm. The project is expected to be completed in the second half of 2023.