Al Faris has installed a steam box at a waste to energy plant in Dubai.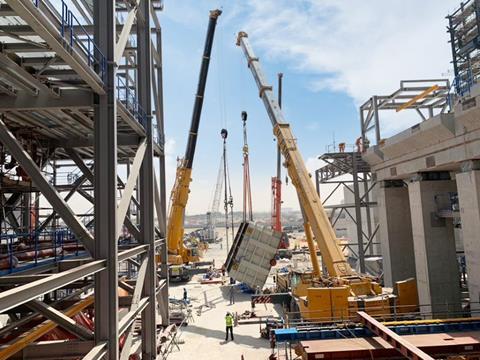 The steam box was installed at a height of 2.8 m using its specialised in-house modular towers and other skidding equipment. The component itself was delivered in two parts; the bottom weighed 27 tonnes and the top weighed 40 tonnes.
The upper section was lifted using 250-tonne capacity and 200-tonne capacity mobile cranes in tandem. It was then placed onto skid tracks and moved into a temporary position. After this, the bottom part was placed on the skid tracks and the top piece lifted to allow for the lower section to be skidded underneath.
Once in position, the top part was lowered and both sections of the steam box were joined together.