In partnership with Bolloré Logistics, Antonov Airlines has transported Airbus Defence & Space's newest satellite onboard its AN-124-100 freighter to NASA's shuttle landing facility in Florida, USA.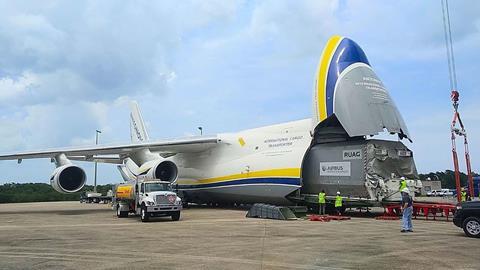 The container used to transport the satellite – ANASIS-11 – measured 11 m in length and weighed 18 tonnes. Including the launch equipment, the shipment totalled 36 tonnes.
Antonov utilised its lightweight loading equipment that has been specially designed and manufactured to transport satellite containers to load the cargo at the manufacturing facility in Toulouse, France. It was then delivered on a direct flight to the facility in Florida for NASA's first launch with SpaceX.