Antonov Airlines deployed one of its AN-124 aircraft to transport a 40-tonne control unit from Stockholm, Sweden, to Lomé, Togo, on behalf of Bolloré Transport & Logistics.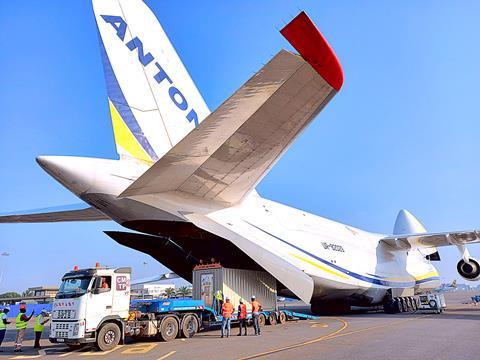 The control unit measured 13 m x 3.96 m x 3.93 m and was urgently required to ensure there was no interruption to energy supply at an oil-producing plant.

"Antonov used a ramp system designed by our in-house engineering team in combination with an internal crane and onboard winches to safely load and unload the cargo," said Olha Danylova, commercial executive at Antonov Airlines.