Istanbul-headquartered BATI Innovative Logistics has transported a rigid inflatable boat (RIB) from Milan, Italy, to Tuzla in Turkey.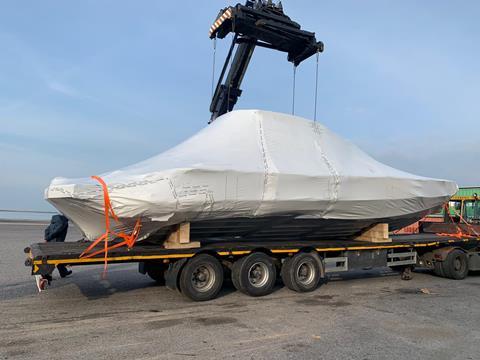 The boat, which measured 14 m long and 4.2 m high, was loaded mid-January and transported to Turkey via road.
BATI said it has been moving a lot of RIBs in the past year. "We will see more and more RIBs in the near future as it seems as they are a relatively new technology in the yacht industry and also look good," BATI said.
BATI is a member of the Project Cargo Network (PCN) and the XLProjects (XLP) network.