Blue Water Shipping has delivered 2,246 wind turbine components for the Fosen Vind onshore wind farm in Norway.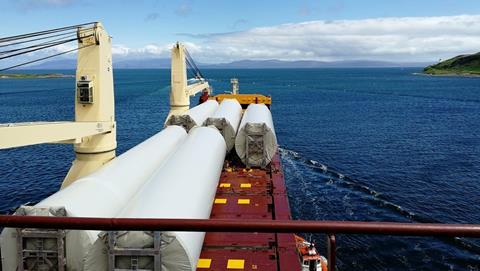 Blue Water oversaw the transport 278 complete turbines, with components originating from Spain, Germany and Denmark.
In Norway, Blue Water's team mobilised a mobile terminal set up to handle the components upon arrival, before they were transported through mountainous landscape to the project site.
Blue Water said the components were delivered in a total of 73 shipments over three years.