From March to December 2021, Bolloré Logistics Malawi transported solar panels, batteries and equipment for the Golomoti solar project.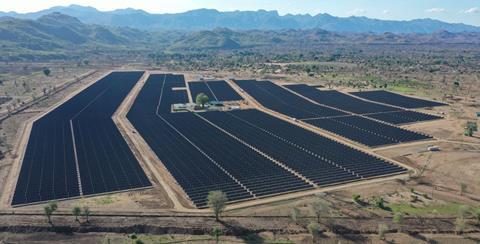 Bolloré transported the solar panels and related infrastructure from various ports in China and batteries from the port of Beira in Mozambique to the Golomoti plant, located in the Dedza district – approximately 100 km southeast of Lilongwe.
The work was completed on behalf of InfraCo Africa, part of the Private Infrastructure Development Group, and its project partner JCM Power, a Canadian-based renewable energy company.
"We are proud to be the logistics partner on a project of such magnitude. It will contribute to phasing out costly power imports and abating regional CO2 emissions, plus it will further support investor confidence and economic growth in Malawi," said Valery Djamby, managing director of Bolloré Logistics in Malawi.
"We faced many challenges but the main one was the global shortage of shipping containers in 2021, primarily caused by the Covid-19 pandemic. Thanks to our expertise in logistics, we were able to deliver the required solar equipment and ensure the complex project was completed on schedule."
Golomoti Solar will be the first commercial-scale solar photovoltaic plant in Malawi to include a battery energy storage system.