Wilhelmsen Ships Service UAE has handled 11 oversized breakbulk pieces totalling 225 tonnes at Ras Al Khaimah in the UAE.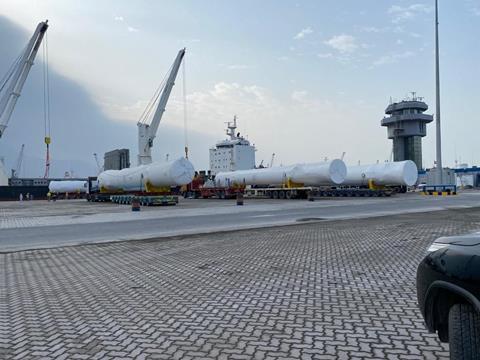 The largest unit of the 1,500 cu m shipment weighed 68 tonnes and measured 35.36 m x 3.8 m x 3.9 m.
Wilhelmsen Ships Service UAE was tasked with coordinating with the fabrication yard, transporter, forwarder and port to receive the pieces and move them to the export storage yards; handling the export documentation and Customs formalities including inspections; coordinating with the port and vessel operator to shift the pieces to the vessel as per the loading sequence; and ship agency.
Wilhelmsen Ships Service UAE is part of the Project Cargo Network (PCN).