Agence Maritime Mohab coordinated unloading and Custom formalities for a shipment of oil and gas equipment at its warehouse in Rades, Tunisia.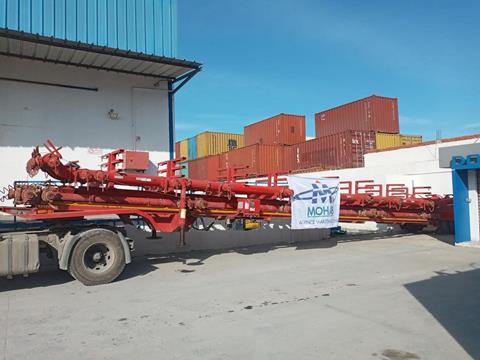 The shipment comprised units weighing up to 56 tonnes, including a process mill and a trailer manifold header. The largest piece measured 14.3 m x 2.65 m x 4.06 m. The cargo was destined for Algeria.
Agence Maritime Mohab is a member of the Worldwide Project Consortium (WWPC) for Tunisia.