C.H. Robinson has assisted with the transport of 720 pieces of equipment, weighing 2,463 tonnes, to Turkey.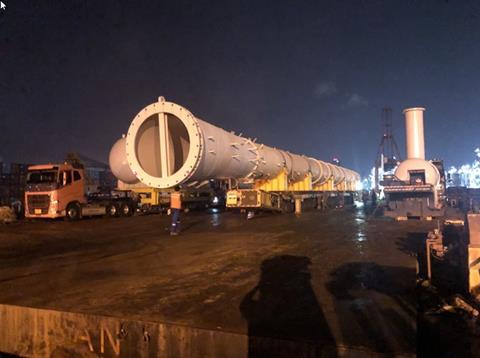 The project spanned 16 months, with components sourced from nine countries across the globe and delivered to Turkey using vessels, barges and SPMTs. The largest piece measured 57.9 m x 3.6 m x 4.1 m.
"The project was moving smoothly until a surge in Covid-19 cases caused industry delays," said C.H. Robinson. "This included one of the charter vessels being held up outside of [South] Korea for three to four days until the entire crew could be tested for the virus.
"Additionally, the team had to work quickly in a congested logistics market to ensure a vessel out of Italy sailed before the permits expired," said the company.
C.H. Robinson is a member of the Project Cargo Network (PCN).