Combi Lift has started the fourth phase of its transport contract for Gazprom's Amur gas processing plant project in Russia.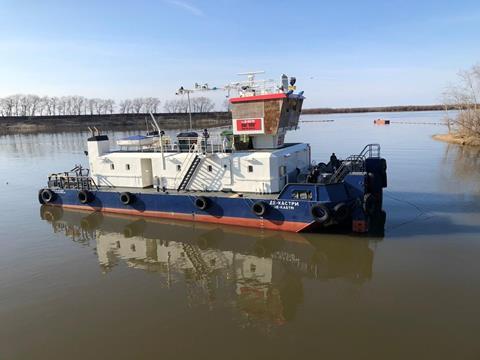 The Linde Group contracted Combi Lift to be the exclusive logistics partner for the heavy and oversized cargoes for the project, with the deliveries taking place during summer to take advantage of the ice-free periods on the Amur and Zeya rivers.
During the fourth phase of the project, Combi Lift will transport 58 units of equipment amounting to 33,270 freight tons. Eight Combi Lift tugs were launched in Khabarovsk in preparation for the work.
The first tranche of equipment was moved in 2018, with Combi Lift executing the third phase of the transports in May 2021, as HLPFI reported here.
Also on behalf of the Linde Group, Combi Lift is transporting a 1,432-tonne quench tower and a 1,021-tonne C3 splitter for the Amur gas chemical complex (GCC) project.
Combi Lift is deploying the mega barge Tomsk to transport the cargoes from De-Kastri to Svobodny, Russia. The 5,700-tonne deadweight capacity barge was delivered earlier this year, as HLPFI reported.