Cosmatos has coordinated the delivery of refinery equipment to Thessaloniki port in Greece.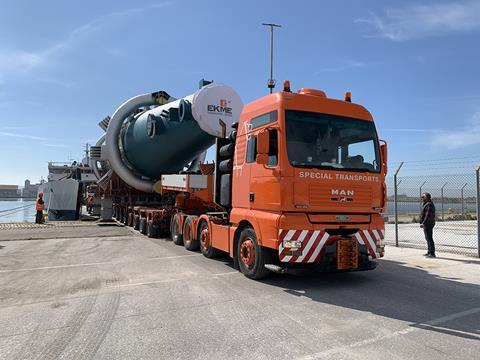 The shipment includes a pre-heater that measured 21.7 m x 4.43 m x 4.63 m and weighed 170 tons (154 tonnes), and a vertical steam generator, which measured 24.3 m x 6.37 m x 6.47 m and tipped the scales at 290 tons (263 tonnes).
The challenging transport took months to organise, with regular visits to Thessaloniki port to check feasibility and berthing options.
The components were loaded onto a chartered ferry for onward transportation.
Cosmatos is a member of the Worldwide Project Consortium (WWPC) for Greece.