Denholm Global Logistics has delivered 58 switchgear units from Grangemouth to the remote Crystal Rig wind farm in Scotland.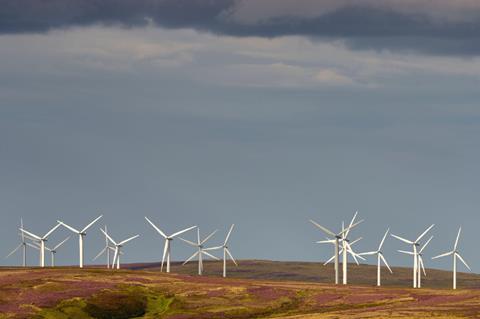 Denholm said that the final few miles to reach the rural wind farm presented a number of challenges.
The largest switchgear units were 3.4 m high, which was problematic because the delivery vehicles had to pass under busbars that were also 3.4 m in height. After manoeuvring under the busbars, the combination then had to navigate a 90-degree turn, presenting another challenge for the Denholm team.

The company noted that, because of the height restraints, a semi low-loader would normally be used. However, this type of vehicle would not have been able to handle the sharp bend. The team therefore decided to deploy a short bed rigid trailer with a rear steer axle, which improves mobility. The vehicle was also equipped with air suspensions to reduce its height, Denholm added.
To ensure the units' safe passage under the busbars, the outer cases were also stripped. This meant the switchgear lost an element of protection. Denholm applied lashings to compensate for this.
Denholm Global Logistics is a member of the Worldwide Project Consortium (WWPC) in the UK.
www.denholm-globallogistics.com