Over the course of five days, Dynamics Group and Beyel Brothers removed, transported and installed 16 classroom buildings for two schools in Florida.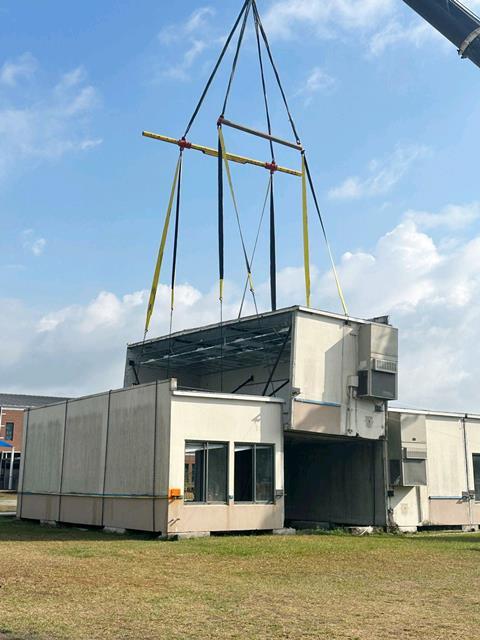 The 16 temporary classroom buildings were disassembled and transported in 32 loads from Avalon Elementary and Orange County Virtual School in Orlando to Apopka High School in Apopka, Florida.
Beyel Brothers used a Demag AC 220-5 to lift the classrooms onto trucks, and a Grove GMK 5225 to lift them off the trailers at their new locations. Both cranes used a custom rigging configuration with multiple slings and spreader bars.