Europe Automotive Holding (EAH), a Czech supplier of industrial assembly and moving services, has utilised its Enerpac SL200 hydraulic gantry to assist in moving a furnace between two manufacturing sites in the Czech Republic and Slovakia.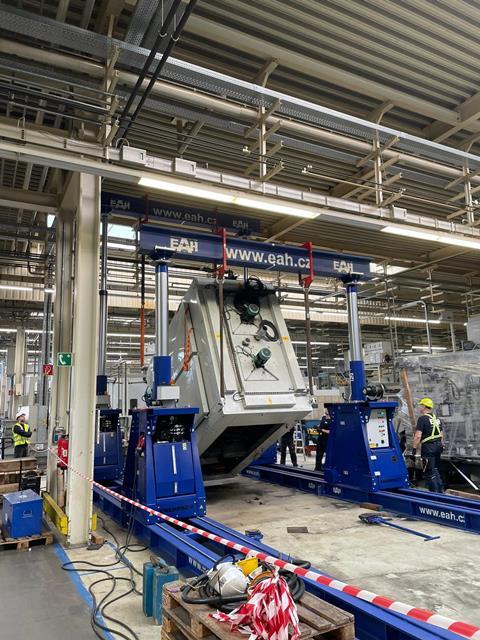 The 12-tonne furnace required careful handling as its internal parts had to remain in place during the move, while height and space constraints prevented the use of a mobile crane.
In addition to ensuring the integrity of the furnace interior, it had to be transported on its side. The use of the SL200 gantry allowed the furnace to be lifted and turned in a single controlled movement and lowered onto the transport chassis. EAH then disassembled and transported the gantry to the production facility in Slovakia to unload and install the furnace at the new location.
"In addition to the ease of deploying the Enerpac SL200 in the cramped conditions of a busy factory, the low deadweight of the gantry is a significant advantage. As in this project we are able to transport it quickly to and between customer sites, making our lifting services very competitive," said Josef Bureš, ceo of EAH.