Egyptian Global Logistics (EGL) has moved two transformers, weighing 145 tons (131.5 tonnes) each, to a substation in Egypt on behalf of Madkour Group.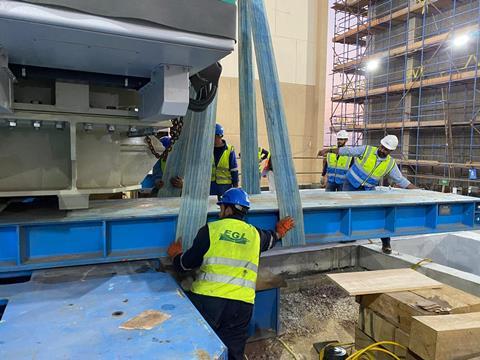 Before executing the project, EGL completed a route and site survey. The company then loaded the transformers and transported them inland to the project site – obtaining all the necessary road permits prior to the move.
At the site, EGL coordinated the jacking and skidding operations to move the transformers to the foundations.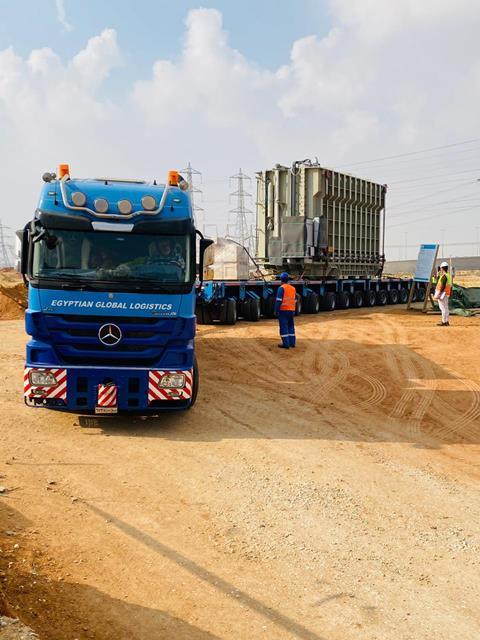 In a separate project, EGL moved construction equipment for Egypt's New Light Rail Line project; a French-Egyptian consortium is building a track between Cairo and the 10th of Ramadan railway.
EGL mobilised approximately 5,000 cu m of equipment for the project, including tamping machines, hopper wagons and regulation machines from Al-Dammam port in Saudi Arabia to Adabiya port in Egypt.
The company's scope of work in Saudi Arabia included handling the cargoes at the site in Dammam; completing a route and site survey to Al-Dammam port; coordinating cranes with a lifting capacity up to 600 tons (544.3 tonnes); handling inland transport as well as the Customs clearance and stevedoring.
EGL then chartered a vessel to transport the equipment to Egypt where the berthing arrangement was coordinated with Kadmar Shipping.
For the road transport from Adabiya port to the Abu-Rawash workshop, EGL had to obtain road permits from utilities as well as road and bridge authorities.