EZ Link has delivered two out-of-gauge (OOG) units from Taiwan to India.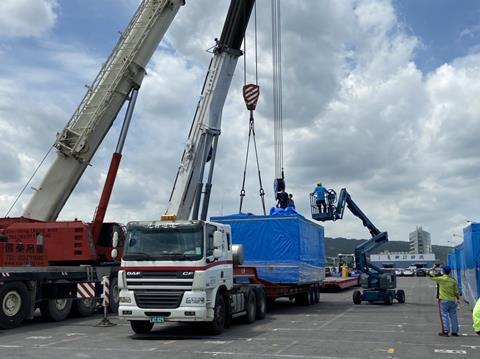 The heaviest unit tipped the scales at 74.5 tons (67.6 tonnes) and measured 6.9 m x 3.7 m x 2.6 m. The second unit weighed 5.5 tons (4.9 tonnes) and measured 3.1 m x 3 m x 2.8 m.
EZ Link arranged the transport of the cargoes from the port of Taipei in Taiwan to Mumbai port in India via ro-ro vessel.
EZ Link's Willie Tseng said: "As our client could not find a suitable schedule to move the OOG cargo via breakbulk or container service for a couple of months, EZ Link provided a proper solution by offering a convenient and quick schedule to deliver the cargo on Mafis via ro-ro service."
EZ Link is a member of the Project Cargo Network (PCN).