Fox Brasil has executed a complex press move from Brazil to Mexico.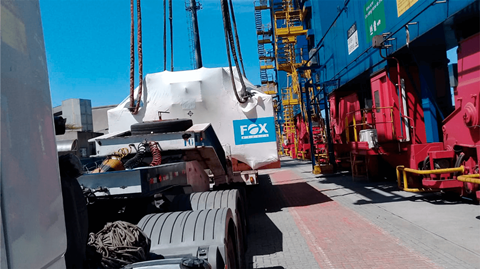 The 6 m x 4.2 m x 3.2 m item, which weighed 55 tonnes, was moved under ATA CARNET Customs regulations that allows for duty-free and tax-free temporary cargo imports.
Fox Brasil said that packing was an important thing to consider and it developed a special packing detail to make it easier for Customs to check the press serial number without damaging the package. Shipping marks and the centre of gravity were clearly marked to facilitate secure loading and discharging.