Hansa Meyer Global Germany shipped breakbulk cargo from Bremen, Germany, to New Orleans, USA.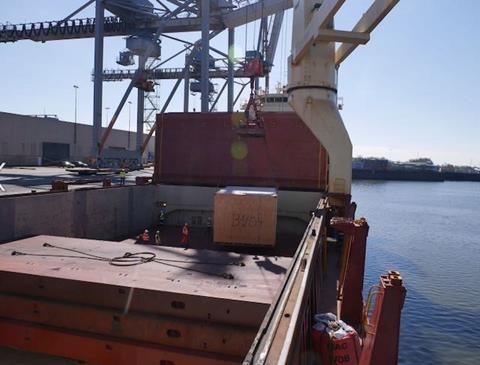 33 out-of-gauge (OOG) units were shipped on a conventional liner service to the USA, where they will be offloaded directly on to barges for transportation on the Mississippi River and Arkansas River up to Fort Smith.
Oncarriage to the jobsite will see four heavy-duty trailers complete roundtrips.