Chipolbrok's newbuild multipurpose vessel Herbert has called at the port of Emden, Germany, to discharge wind turbine blades.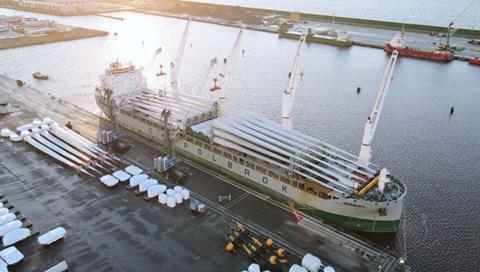 According to Ems Ports Agency and Services (epas), the blades measured 73 m long. The company also discharged various additional machinery components.
Herbert was handed over to the Chinese-Polish shipping line last year. It is the second of a four-ship order with China's Chengxi Shipyard. The first ship, Tai Xing, was delivered to Chipolbrok at the end of 2021.
The vessel is 199.9 m long, 32.36 m wide and is equipped with cranes that can lift up to 300 tonnes.