Chipolbrok has christened its latest newbuild Herbert at Chengxi Shipyard in China.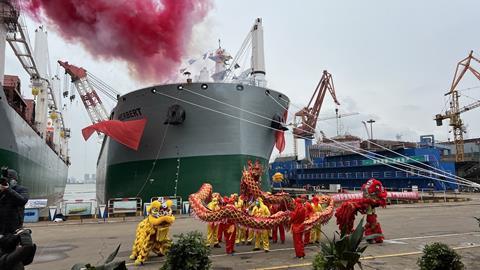 The vessel is the second of a four-ship order to be handed over to Chipolbrok by the Chinese yard. The first was delivered in December last year.
The ships in this series are 199.9 m long, 32.26 m wide and have hulls 19.3 m high. When fully loaded they have a draught of up to 13.5 m. Each has five holds and is equipped cranes capable of lifting up to 300 tonnes.